Leather Bracelet Through the Years
What makes leather bracelets special in this generation is the legacy it carries that can be traced back to more than a thousand years ago. It has stood the test of time and seasonal trends. The societal impression that comes with wearing a bracelet such as elegance and style, coolness and sophistication is a sum of its beautiful history as a fashion item and as a significant gem.
The leather bracelet has become one of the go-to accessories that everyone is wearing. Each page will have written up reviews of the river city casino st louis mo phone number most popular online casinos. A testament to humans' resourcefulness and ingenuity. An enduring fashion statement that makes one's style exceptional.  It has become the staple fashion pieces that exude sartorial elegance. A legendary phenomenon that is resurging in the style vocabulary of the millennials and Generation Z.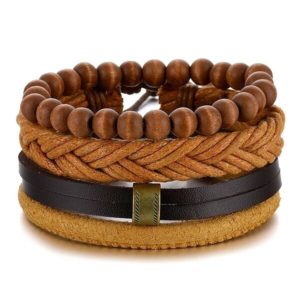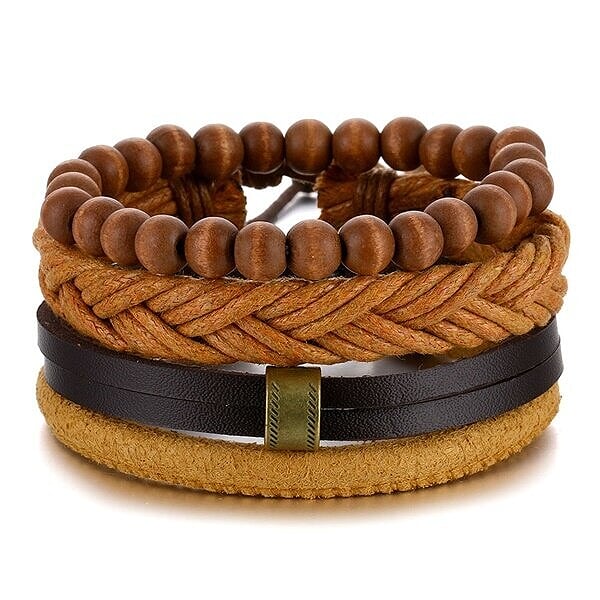 Well-designed Native Leather Bracelet
The leather bracelet is becoming more popular as celebrated individuals in all walks of life are religiously wearing them, adorning their wrist with this piece that has adapted to their fashion sense and lifestyle. It balances ruggedness and formality as it brings a jarring effect on the eye. The toughness and masculinity that comes with it are creating an illusion that adds character to one's knight and shining armour who is seen wearing it.
The Evolution of Leather Bracelet 
BIBLICAL TIMES: As early as the biblical times, bracelets have been one of the body's adornment yet it carries several meanings. It was their way to beautify their bod or the piece that talks about their identity and what tribe they belong to.
THE BRONZE AND IRON AGE: Nonetheless, historians would say that the process of making leather was a tedious one. Dating back to 1300 BC, the earliest date that proves the presence of leather in human civilization. During this time, there was a significant discovery about the usefulness of dried animal hides. They were proven to be useful as humans were in scarce clothing material to survive harsh conditions.
Later on, the whole world innovated their own way to process leather as they develop their own techniques to soften and preserve their animal hide by-products using different methods that evolved to become their tradition and culture. But, experts credit its origin to ancient Hebrews.
On the other hand, the ancient Greeks had a significant contribution to the evolution of leather material as they innovated to use this material for different purposes such as sandals and armoury.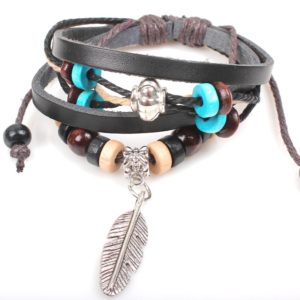 Handmade Leather Bracelet Blue Black Tribal Beads Leaf Bohemian
THE MEDIEVAL and MODERN PERIOD: As human beings tend to explore in different places for various purposes such as trading and discovery so with human ideas and insights. This led to the transfer of knowledge from one nation to another. The creation of leather material became widespread conquering the territories of Egypt and the Roman empire.
The leather materials were greatly cherished by the royal families such as the Pharoah and the Emperors. This led to multiple innovations in creating leather materials that were purposed in different ways – thus the birth of wearing a leather bracelet.
A prominent Roman figure that was recorded to wear a leather bracelet was Spartacus. He reportedly wore plain leather as a wrist-band to assert his social status as a rebel against the injustices of the Roman empire.
19TH CENTURY: The world keeps on evolving and humans are becoming wiser and wiser. In the 19th century, the discovery of chromium streamlines the manufacturing process of producing leather that led to surpluses that made leather available to various industries such as publications as they were used for bookbinding purposes.
As the leather material is becoming in-demand due to its various purposes, craftsmanship for leather bracelets was also on the rise. During this time, nobilities were using them as a security band. A wristband that speaks of prowess and novelty.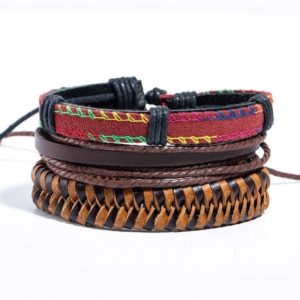 Voguish Multicoloured Leather Bracelet
20TH- 21ST CENTURY: From a coveted piece that asserts class and power. It has become a fashion sensation that penetrated the cinema and magazines cover. It becomes widely available to everyone due to industrialization. Today, the extraordinary leather material that was carefully produced has become an essential piece in the everyday style of almost everyone.
Indeed, the leather bracelet, a wrist band, a seemingly invisible component on the wrist of a stylish human definitely screams confidence and integrity as it has proven- a leather bracelet is only for the daring souls and empowered ones.
If its legacy resonates within you, why not grab yourself the highly-coveted leather bracelets. Click here to find the best ones.